For-Profit Education
2018-2-6 4:14:11
Chinese private education sector is experiencing robust growth. As education reforms deepen, private education is becoming a pivotal component of Chinese education.
Private education involves multiple sectors, including degree programs, online programs and vocational trainings. To better understand the development of US private education sector, Forte International customized and launched the Private Education Training Program for our clients.
The visiting group consists of senior executives of private colleges in China. The trip focuses on dialogues with stakeholders in the US education system. For instance the group visited Maryland Higher Education Commission to study the difference between for profit and nonprofit education programs. They also visited consortiums such as American International Vocational Certification Association to study the certification process of US vocational training, American Association of Community Colleges to discuss the idea of co-training new talents by the industry and by schools. They also visited MIT to discuss open courses and online education and visited the newly founded MIT World Education Lab.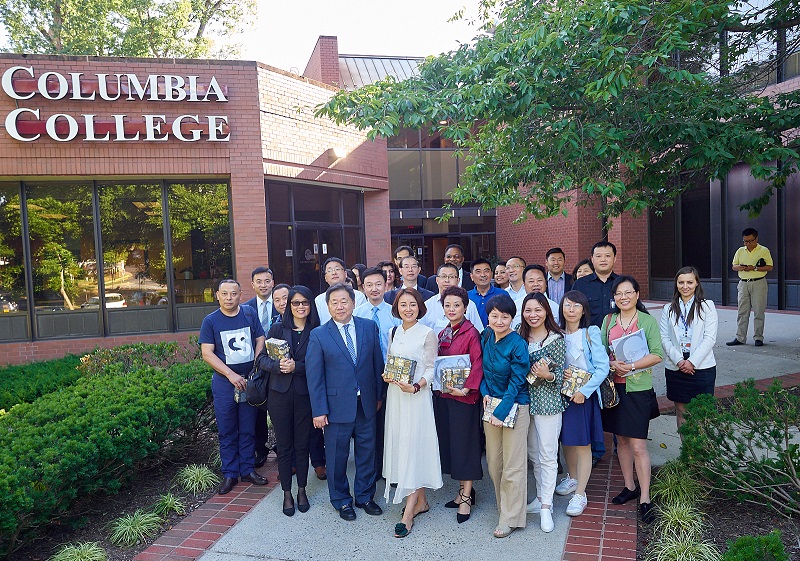 The delegation visits Columbia College, a vocational for profit academy in metro DC Area
The trainees listen attentively to the lecture