July 2017 US Innovation Trip
2017-12-21 3:40:06
High-Growth Company Innovation Management Training
2017 US Innovation Tour Summary
Entrusted by Wuhan Donghu New Technology Development Zone City Management Bureau, in September 2017, Forte International facilitated the High-Growth Company Innovation Management Training Trip for companies from the region. The trainees who were made of executives from gazelle enterprises have yielded substantial results and are grateful to Wuhan Donghu New Technology Development Zone City Management Bureau for providing them with such a learning opportunity.
Partnered Organization
UC Berkeley Business School
Intel
IBM
Hewlett & Packard
Plug & Play Incubator
Airbnb
Draper University
Innovation Creativity Capital Institute, UT Austin
Salesforce Incubator
High-Growth Company Innovation Management Training Program
In recent years, as a new wave of technological and industrial innovations disrupt the business world, a new economic model based on data as a factor of production is reshaping the global economy and the competition. Data analysis has become a critical pillar in creative destruction. The swift rise of info-economy has become the new focal point in economic growth.
The US by far has the strongest input and has yielded the most results from technological innovation and transfers in the world. The US is accelerating its transformation towards digital economy to facilitate sustainable innovative economic growth and cultivate unique innovation eco-systems. The US offers rich experience in technological innovation, technological transfer, business innovation, financing innovation, talent incentives.
Forte International arranged the participants of the innovation executive training program to visit the regions renowned for their innovation capabilities, including Silicon Valley, Austin TX and Washington, DC. The group visited tech companies including CISCO, Intel, IBM, H&P and Salesforce. They developed a deep understanding of the US innovation system and the history and success of those tech companies. They were also introduced the updated research trends and outlook towards future development at each of those companies.
Supported by Wuhan Donghu New Technology Development Zone City Management Bureau, we proposed multiple plans and made numerous edification for the training programs to better fit the needs of the trainees. Participants from Wuhan Gazelle Enterprises all agreed that they received substantial learning opportunities throughout the trip. They are also appreciative that the trip allows them to develop plans for future development at their own companies. They considered these companies as exemplary which continue to inspire them to work towards their ambition of ringing the bell at NASDAQ.
Salesforce
Salesforce has been nominated for the most innovative company for four consecutive years. It allows clients and independent software suppliers to customize and integrate their products. Therefore for the users they will be able to eschew the series of problems including hardware procurement, software development and complicated maintenance problems. Salesforce is known in the industry as the "Software Terminator". The participants studied the Salesforce Cloud Solution, their customization services and so on.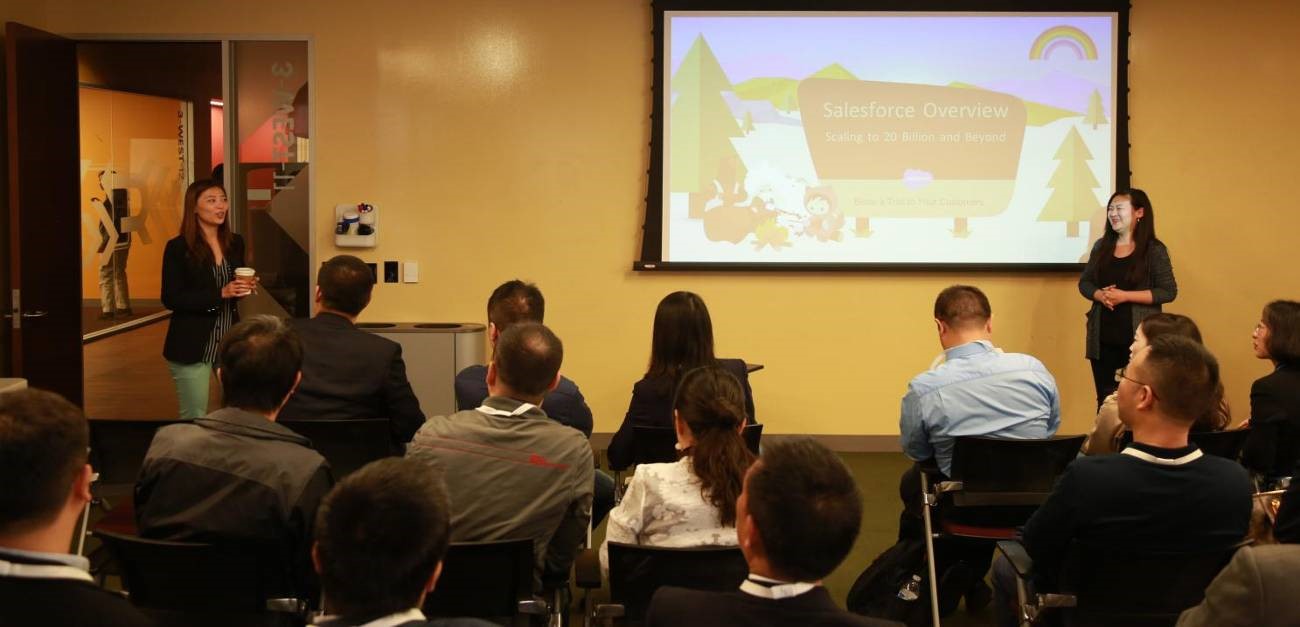 HP
The participating executives studied the history of HP, and its journey from two people working in a garage to an industry behemoth with over 350,000 employees. However due to the constant changes in the tech world, the size of HP caused inconvenience of its transition. Therefore HP was able to dissect the business and to retain only necessary business to make the company for adaptive to the modern market. The participants studied HP's adjusted development strategy, their operation model, innovation and R&D models as well as their new business including big data sector, IOT sector and smart city sector.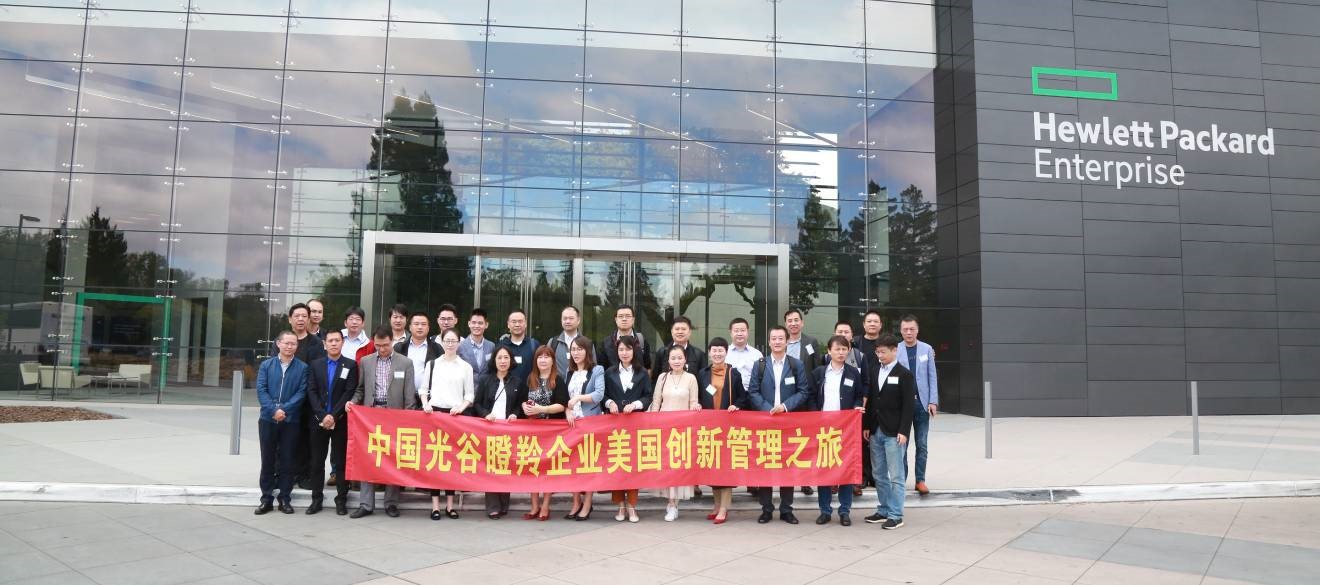 CISCO
CISCO is the leading internet solution company. As a device supplier, CISCO must stay ahead of the curve at all times. CISCO recognizes that the most efficient way to adopt new technologies is through acquisition. The ideal approach, pictured by CISCO chief executive Chambers is to acquire a company developing an innovative product. Through the distribution channels of CISCO the newly developed product can be swiftly pushed onto the market. Attracting and retaining talents is another concern for those companies. CISCO's open evaluation model led to a lively discussion among the participants who all consider a major issue in running a successful company.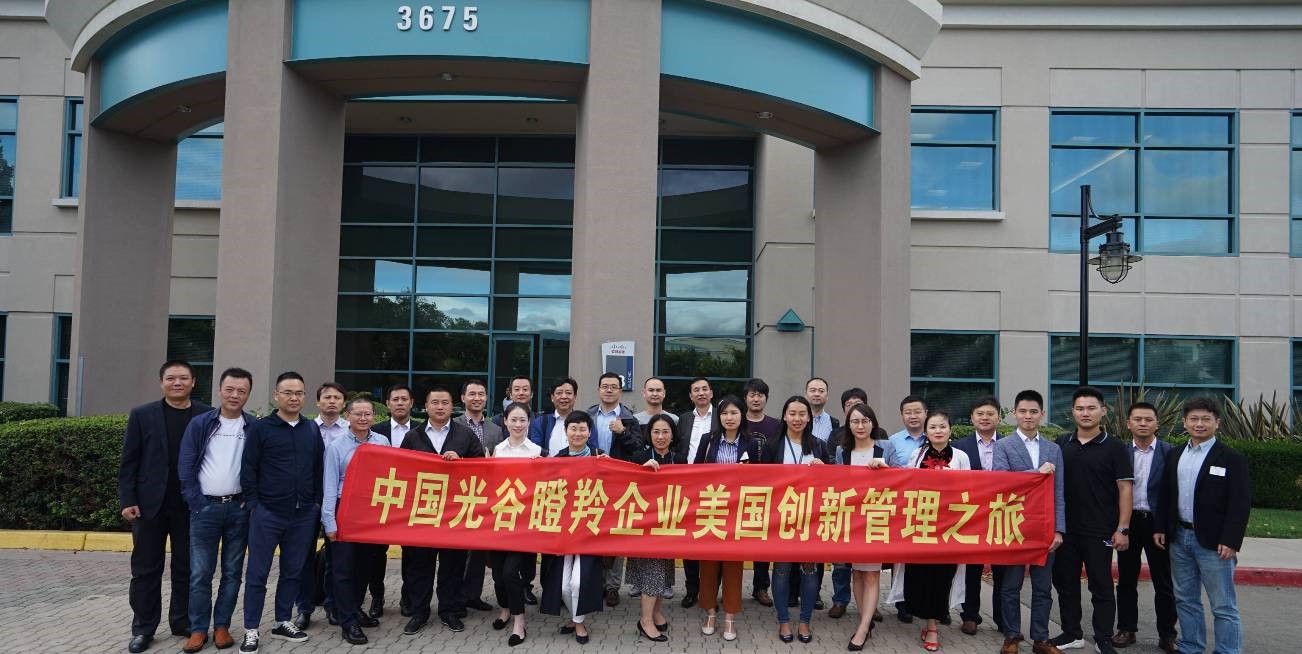 Intel
As a company capable of retaining its lead for decades, chip manufacturing is still their answer to the rise of IoT. Through miniaturization and low-power design, Intel allows its products to meet more developers' needs and applicable scenarios. In addition, Intel launched its platform to enhance its connection with reality and clouds. It also entails Intel's IoT 'End-to-end' strategy. This visit changed the norm held by the trainees that Intel only manufactured chips and help them understand the competition of all leading tech companies in the new realm of IoT.

IBM
This visit helped the trainees understand what kept IBM adaptable and enduring throughout its company history. Also how IBM used Watson as the center of its IoT strategy. Watson is a powerful cognitive engine which possesses powerful computing power. Cognitive computation is a revolutionary computation method. It is endowed with the power to reason and study non-structure data, including language, images and videos through information analysis. Based on stronger data collection, cognitive computation allows sensors to self-diagnose and make decisions without human intervention. By using cognitive computation, IBM makes IoT smarter with the power to not just communicate but to truly understand the intention of the users.
Founders Space
The co-founder Naomi illustrated the operation model of Founders Space which is a top 10 incubator in the bay area. It includes providing trainings to the teams and connecting venture funds to the startups. As a global incubator it has four offices in China, including one in Wuhan. The trainees are looking forward to participating training sessions at their local Founders Space.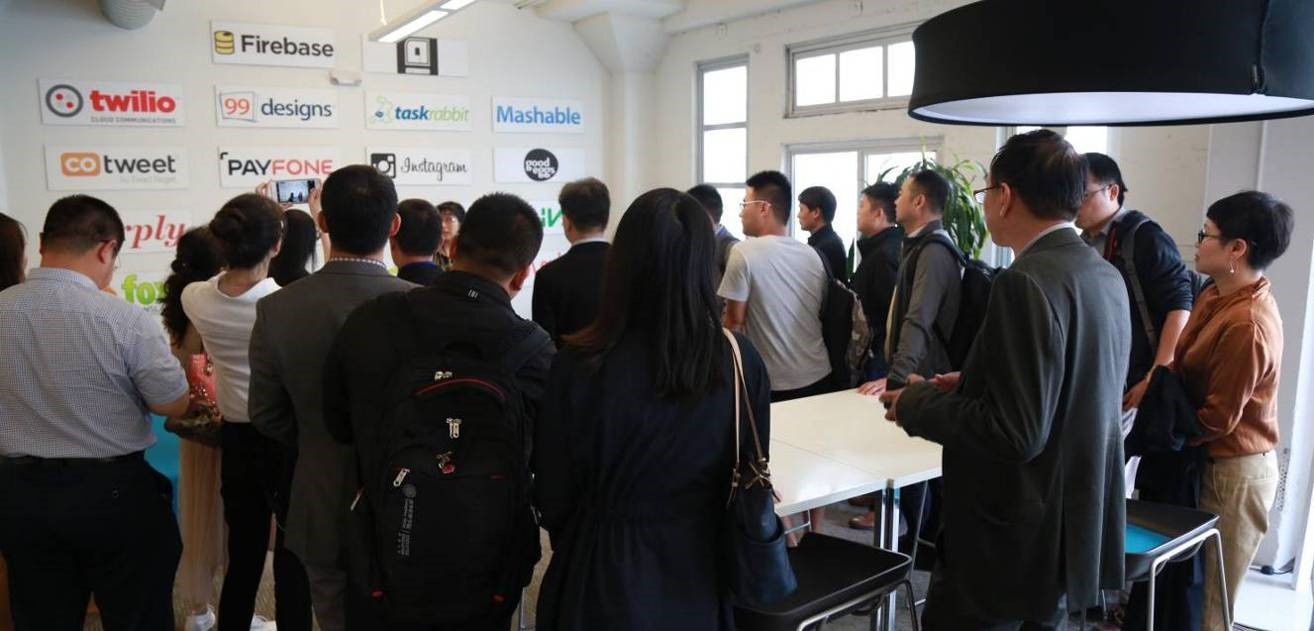 Draper University
Located in the heart of Silicon Valley, Draper University was launched by Silicon Valley heavy weight venture capital figure Tim Draper. It prepares entrepreneurs for their future endeavor through intensive 7-week training sessions. The teachers are commonly CEOs from well-known startups in Silicon Velley. The training varies in different forms, and incentivizes the trainees to actively participate in the process. After the course, the trainees are given the opportunity to roadshow their projects to interested companies, creating a direct connection with the investors. After the visit many visitors are interested in sending their executives to Draper to learn the idea of entrepreneurship.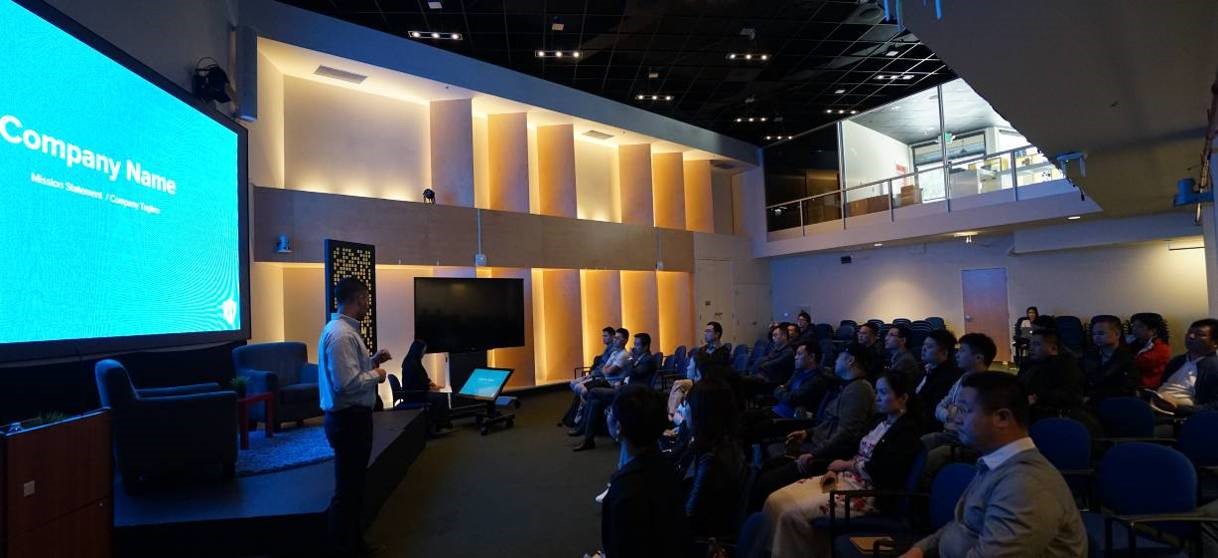 Innovation Creativity & Capital(IC2) Institute, The University of Texas at Austin
IC2 Director Gregory Pogue introduced the technology landscape of Austin. Austin is headquarter to Dell, Wholefoods and Texas Institute. Several executives are highly interested in the success stories of tech transfers facilitated by IC2. They also expressed their interest in establishing partnerships with IC2 for future projects. 。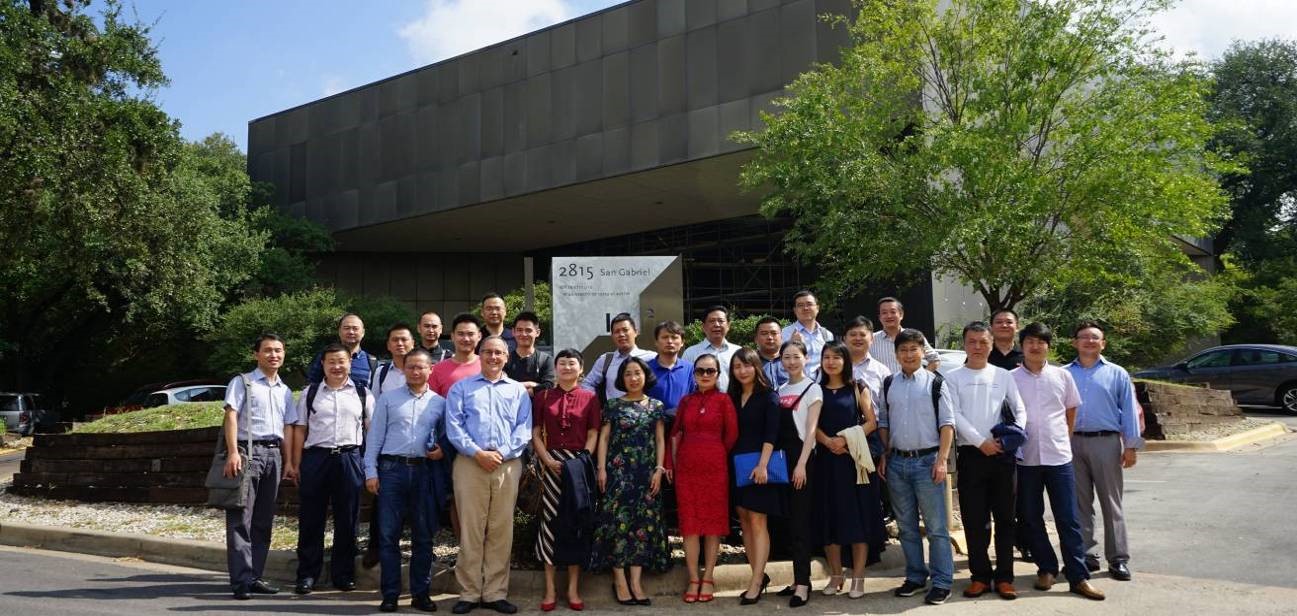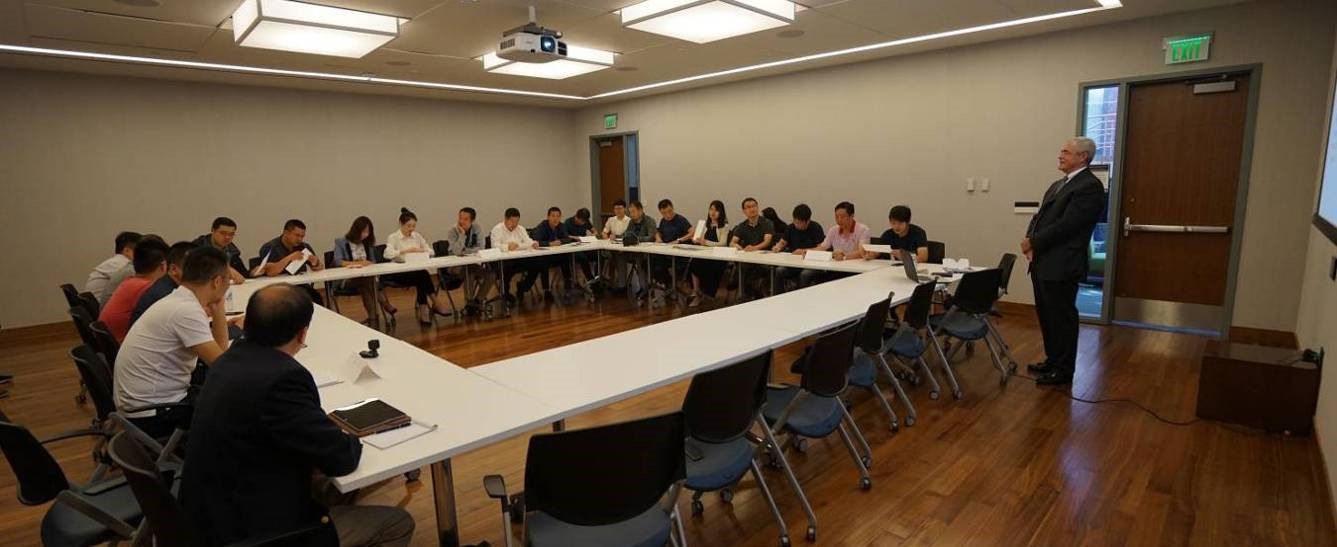 Feedbacks from the training participants
Sun Yang, General Manager, Wuhan Huamin Measurement & Control Technology.
Returning from a very successful study trip to the US, we kept our eyes open to examine the top companies in the world. On the other hand, I'm sure my fellow trainees are loaded with experience and ideas of running a successful company. We'd love an opportunity to visit each other's companies to learn about the management philosophy and innovative practices. This practices will create bountiful mutually beneficial opportunities.
Chen Wen, Vice General Manager, Wuhan Dameng Database
We have yielded great returns from this trip, which is a great opportunity for us to have the pleasure to meet each other. We've also learned about the management practices of such top-tier companies.